Loyalty & Incentive Software
Accelerate Sales Performance
Powerful software to manage your tactical incentive campaigns and long term loyalty programs.







Incentivize sales growth
Launch tactical sales incentive programs that reward your customers for selling and buying your product, and doing more business with you over time.

Change buying behavior
Nurture loyalty by rewarding your customers for doing more business with you over time, and shift their buying behavior and decisions in favor of your company.
Programs that deliver results
A few examples of programs our customers have built using Kademi.

Trade loyalty programs
Reward loyalty points to your trade customers when they buy from you. Points can then be used as currency to purchase product, experiences and more from a reward store.

Sales incentive campaigns
Reward your partners for selling specific lines of product or hitting sales targets which can include percentage growth in sales over a previous sales period.

Sales claims programs
When you cannot get access to sales data, get your customers to upload sales claims which can be vetted and approved before rewarding your customer.
Modular to meet your needs
Switch on and combine together what you need to launch your program.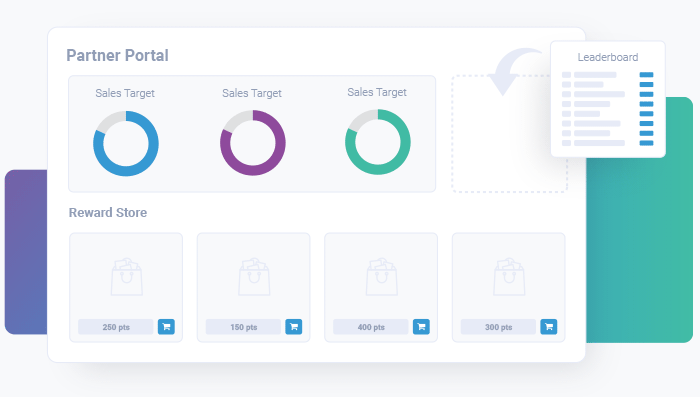 Drag & Drop
Kademi's modular architecture means your incentive program can be built fast and out of the box by dropping in the features you need.

Set sales targets
Setup key performance indicators and targets for individuals and sales teams to track and achieve each period.

Drop in leaderboards
Show individuals and sales teams how they rank against their peers in dynamic real-time sales leaderboards.

Sales claims
When you cannot get access to sales data, get participants to upload sales claims that can be vetted and approved.

Reward points
Reward points for sales or achieving targets where points can be used to purchase product, gift cards and more in a reward store.

Reward catalogues
Access Kademi's network of fulfilment partners who can ship physical rewards, digital rewards and visa gift cards to your customers.

Award badges
Award and recognize teams and individuals a range of badges that you can create for their achievements.

Run sales promotions
Setup tactical sales promotions to nurture the sale on specific lines of products you want to accelerate.

Manage vouchers
Setup vouchers that can be used in-store or online for discounts, gift with purchase and more.

Report & track performance
Setup reporting dashboards to show in real-time how your channel partners are performing.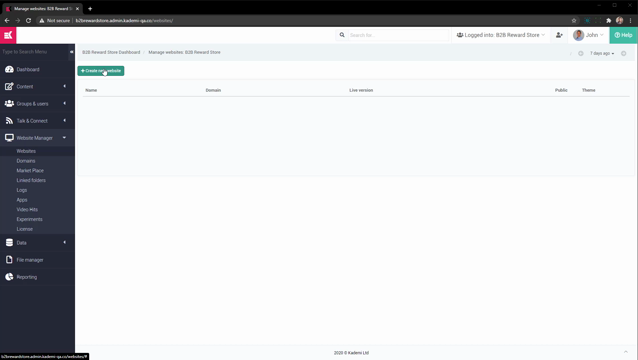 Kademi in action
Experience Kademi's drag & drop website building in action and discover how customer loyalty portals can be setup in lightning speed without touching a line of code.
Manage everything in one place
Access everything you need to set up, manage and market your incentive & loyalty programs by logging into your secure Kademi admin console.

Explore Further
Enhance and extend your incentive and loyalty programs with these additional products.

Marketing
A full suite of tools to market and promote your loyalty & incentive programs.

B2B Commerce
Link your loyalty program to an online store using Kademi's commerce product.
We're Customer Obsessed
Delivering real tangible results for companies around the world.











Keep in touch
Sign-up for the latest Kademi howto's, case studies and more by signing up to Kademi updates..
Get a demonstration
Speak with a Kademi sales person and see how Kademi can support your company.