Maximize your PRM investment
We don't just sell software, we invest in our customers success and empower them to succeed.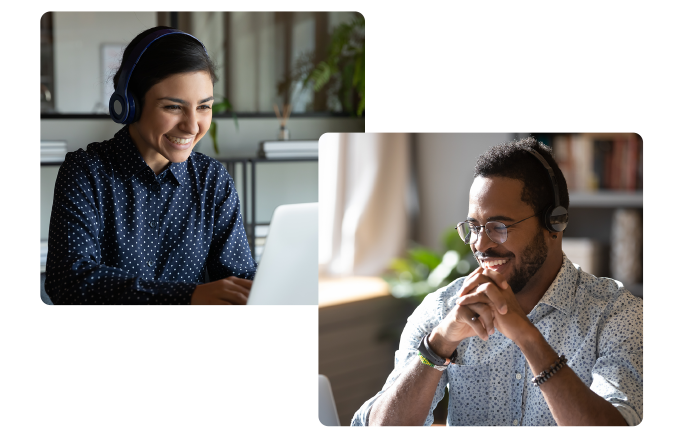 Best in class support
At Kademi, we're committed to supporting our customers in launching and managing their partner programs. We provide comprehensive support to ensure your success at every stage.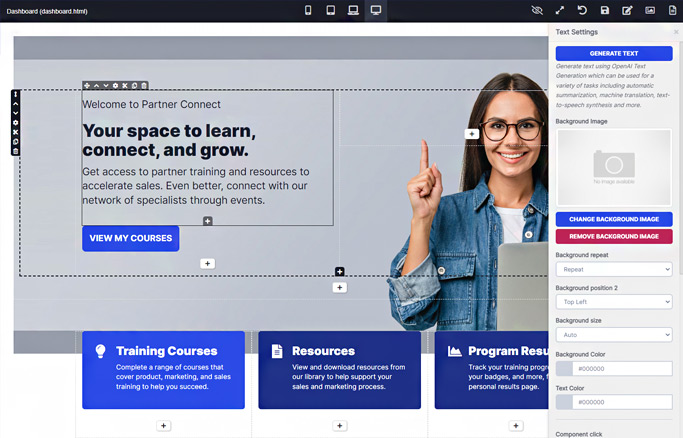 Take control and self manange
You'll have full control, from creating and editing portal web pages to setting up commission payouts and managing eLearning content. The best part is that all of this can be done without the need for coding. Enjoy the freedom and flexibility to customize and manage your partner program effortlessly in-house.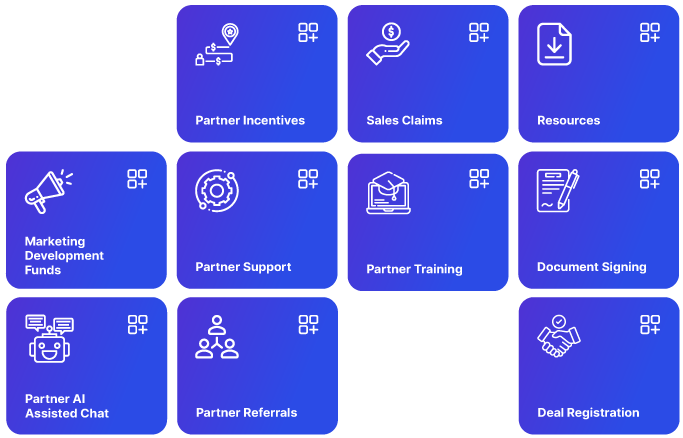 Grow with Kademi
Leave behind concerns of outgrowing your PRM. With over 70+ features, you'll have plenty of runway not only for your current needs but also to evolve your partner program as you grow into the future.
Launch programs
fast
Pre-configured solution templates to setup and configure your partner program fast.


Brand it your way
Effortlessly upload your fonts, logo, and brand colors within minutes to customize your program with your unique branding elements creating a cohesive and branded experience for your partners.
Configure layouts
With Keditor, all solution templates can be easily customized to your specific needs. From page layouts to images and more, you have full control over the customization process.
Extend & customize
Similar to moving into a house, with Kademi, you can effortlessly add your finishing touches and decorations. And if you desire, you have the freedom to extend and customize to your heart's desire.
Solutions you might like
Kademi can be configured to support many different types of partner programs.
Reward partners with a commission when they refer leads that convert.
Accelerate channel performance by incentivizing sales and partner behavior.
When you can't access sales data from your partners, get them to upload claims.
Support yur partners by co-funding their marketing, bolstering their efforts and driving mutual success.
Avoid endless games of email ping pong, and set up a structured support workflow using tickets and automation.
Incorporate document signing into a smooth onboarding process using Kademi's integration with DocuSign.