Build Partner Communities
Build communities and enable partners to share ideas and collaborate together in a secure forum.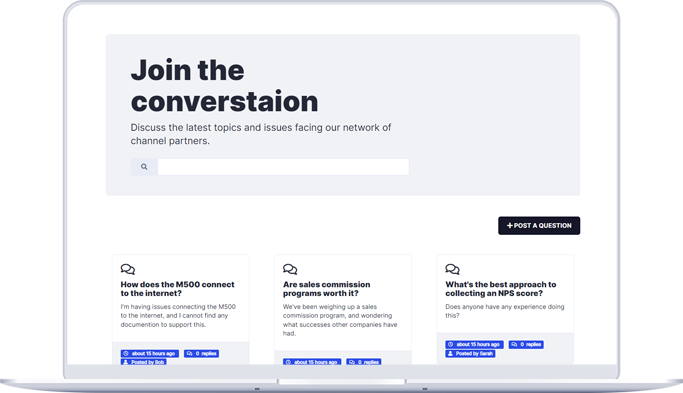 Share expertise
Nurture partners to share their expertise, ask questions, and receive support and guidance from other companies.
Build trust
An open communication channel between you and your partners creates transparency and builds trust.
Networking
Offer an opportunity for partners to network and establish relationships with other partners.
Other
portal features

you might like

Kademi's modular platform gives our customers a powerful set of features to use in their partner portal.
Improve partner performance and accelerate their understanding of your business and products.
Assist partners in selling your products by providing them with valuable resources such as sales and marketing material.
Incentivize Sales
Accelerate channel performance by incentivizing sales and partner behavior.