Streamline Operations
Kademi streamlines the management of your partner program, improving your operational efficiency.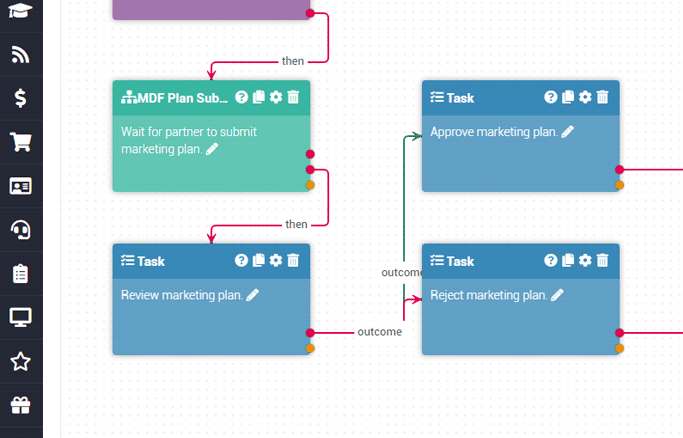 Smarten up with automation
Kademi's smart automation features engage partners in real-time, simplifying intricate workflows and transforming them into seamless processes.
Trigger real-time communications to users, tailored precisely to their behaviour, ensuring a personalized and engaging experiences.
Kademi's smart automation is more than just a marketing tool; it's a dynamic engagement engine. With a blend of defined goals and actions, we engage users effectively. For instance, a sales target can be integrated into a journey. If it's not achieved, it activates user engagement to incentivize behaviour.
Leverage Kademi's smart automation to manage everything from your partner onboarding to streamlining workflows, to reviewing and executing commission payouts.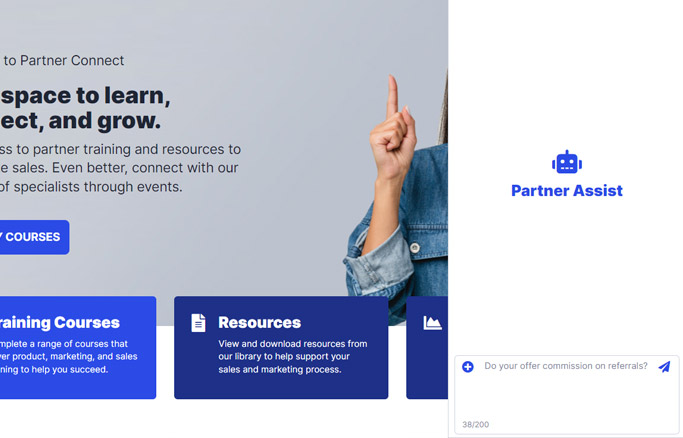 Leverage artifical intelligence
AI is central to Kademi's platform, augmenting customer and partner experiences and bringing significant enhancements to programs and processes.
Partner Assist is an AI feature that helps partners get answers to questions in real-time, and find and download resources fast. This feature will also help our customers improve internal efficiencies and streamline the way they engage and support their partners.
Kademi harnesses AI and Machine Learning to swiftly extract structured data from documents like PDFs. This is commonly used in sales claim workflows, where partners upload invoices and AI captures the sales data, eliminating manual entry for a streamlined experience.
Supercharge your productivity and create captivating images and texts in a snap for your portal pages, training materials, and beyond.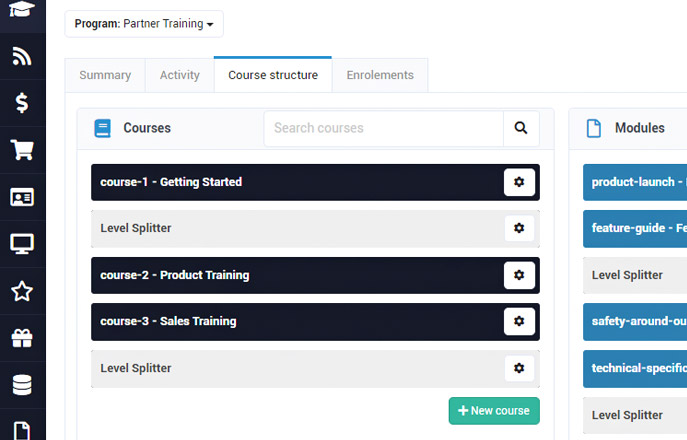 Simplyfing your experience
Kademi's product team is dedicated to relentless innovation and enhancement of our admin console, ensuring it provides a user-friendly and intuitive experience. We understand that software isn't just about features; it's also about how easily and effectively you can use them in your day-to-day operations.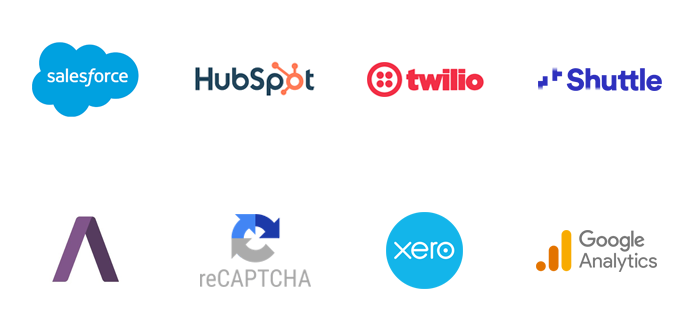 Integrate with ease
Acknowledging integration as a top priority for most customers, Kademi provides robust tools and a streamlined framework for easy synchronization of your PRM and CRM, along with other essential platforms.
Kademi's product team has crafted seamless, code-free integrations with platforms like Salesforce and Hubspot, enabling customers to synchronize their partner data effortlessly.
Kademi's code-free tools offer a hassle-free way for customers to exchange data via a secure FTP folder. This is particularly useful when customers need to import their sales data into Kademi - a seamless, secure, and simple solution for data integration.
Kademi offers a comprehensive suite of APIs, providing customers with the flexibility and power they need for setting up custom API integrations.
Solutions you might like
Kademi can be configured to support many different types of partner programs.
Reward partners with a commission when they refer leads that convert.
Accelerate channel performance by incentivizing sales and partner behavior.
When you can't access sales data from your partners, get them to upload claims.
Support yur partners by co-funding their marketing, bolstering their efforts and driving mutual success.
Avoid endless games of email ping pong, and set up a structured support workflow using tickets and automation.
Incorporate document signing into a smooth onboarding process using Kademi's integration with DocuSign.