We put security first
Discover the ways Kademi manages security and hosting for its customers worldwide.
Flexible hosting
Hosting options for small, medium and enterprise companies.

Multi-tenanted
Choose from any of Kademi's ready-to-go multi-tenanted services that run on Amazon Web Services.

Dedicated
Run Kademi on a dedicated instance managed by Kademi's engineers on Amazon Web Services worldwide.

Self-host
For enterprise companies that have strict policies on hosting, self host Kademi within your own infrastructure.
Multi-tenanted / dedicated hosting
Benefit from a dedicated team of engineers that operates Kademi on AWS, the world's most comprehensive and broadly adopted cloud platform.

Intrusion detection (IDP)
Kademi's Intrusion Detection and Prevention framework uses a rules based policy that considers factors i.e. a users geo location, then acts based on an appropriate level of risk to mitigate malicious activity.
Security standards
Amazon Web Services maintains an audited security program, including SOC 2 and ISO 27001 compliance, and leverages some of the world's most advanced facilities infrastructure such as power, networking, and security.
Penetration testing
Ensuring the integrity of our platform is paramount, so Kademi conducts regular penetration testing working with 3rd party security companies. Customers of Kademi can also conduct their own penetration testing on Kademi's cloud instances.
Disaster recovery
Kademi has implemented and manages disaster recovery plans to support loss of a service within a data center, and catastrophic failures such as the loss of an entire data center. Services can be restored on a new instance on AWS using backups.
Get our technical specifications
To find out more and access our complete infrastructure guide to our managed multi-tenanted hosting on Amazon Web Services, contact our sales team.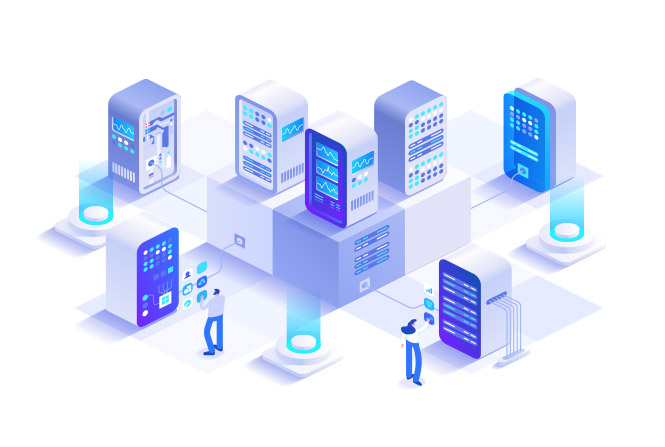 Do it yourself
Thanks to Kademi's pluggable architecture, our platform can be deployed to a customer's own server infrastructure. This makes it possible to ensure data sovereignty and to leverage an existing IT investment.
Some peripheral services are unavailable in a non-AWS environment such as:
DNS purchasing and management
Integrated issuance of TLS Security Certificates (TLS/SSL is still available, just not the ability to self-provision certificates)
Content delivery network (custom integrations may be possible on request if needed)
What you need to know
Explore just a few of Kademi's data security, controls and processes to meet the world's security demands head-on.
Two-factor authentication
Switch on 2FA (two-factor authentication) from your Kademi admin console to force administrators logging into Kademi, or customers access a secure portal to use a second device, such as a mobile phone, to verify who they are.
Standard SSL Certificate
Switch on SSL across all of your websites and web applications built on Kademi in just a few minutes from our website manager screen, ensuring your customer information is encrypted between Kademi's web server and your customers web browser.
SOC 2 Type 2
A SOC 2 Type 2 report is an internal controls report capturing how a company safeguards customer data and how well those controls are managed. SOC 2 reports are used to assess and address the risks associated with third party technology services like Kademi.
Kademi is currently in the process of becoming SOC 2 Type 2 compliant with a target date of September 2022.
GDPR compliant
GDPR applies to companies that market to or monitor behavior of people in the EU, this also applies to companies based outside of the EU but control or process data of EU citizens.
To support customers Kademi provides the necessary tools to be GDPR compliant which includes a UK based instance of its software running on Amazon Web Services.